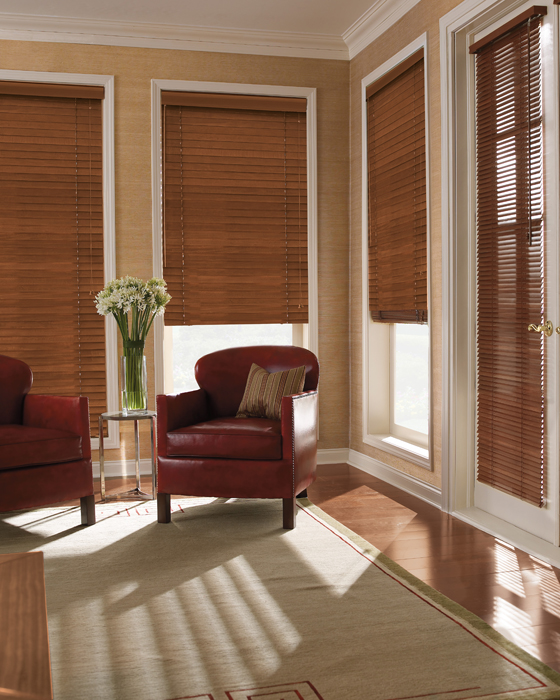 Windows in unusual locations like the corner of your room might be harder to find window coverings for, but they also open you up to many creative design options. Corner windows are especially loved by interior decorators because of the great amount of light they give the decorator to work with. Usually they do not have both a view and light from two directions.
The first great choice you have is to find the color and design of your corner window coverings. Remember that you have extra light to work with, so take a review of the current interior. Take note of furniture and color schemes, then choose cellular shades or window coverings to compliment those themes.
The size of the windows are also important. When doing any window work, for example for replacing windows for increased heating efficiency, you need to make sure all measurements are accurate. The window coverings are actually large than the window opening to ensure complete coverage in most instances.
One thing that amateur interior decorators often forget to accentuate is the height of a room. Tall ceilings almost always look more attractive. You can use a vertical blind design to help show this off. Vertical blinds control light just like normal venetian blinds. They can be used for light control, when a blackout is wanted. For a more homely cozy fashion, consider wood blind material for your vertical blinds. They may be more expensive, but certainly look better than cellular shades.
In the kitchen or dining room, corner windows add a whole new flavor. In the kitchen, these are often located near the sink, where light is more important than decoration. In dining rooms on the other hand, you will want a handsome window blind because that is where you entertain guests. For privacy, you can use roman or roller shades, while wood blinds are more attractive. Roller or honeycomb blinds do a better job of completely elimination light a la blackout shades.
If the corner is really wide, you may have trouble finding pre-made shades. Instead, custom blinds manufacturers may be the place to go. Curtains and drapes may be hard to find as well. Look for something that hooks up with the valance because this should span the whole window. Interior decorators take these situations as a positive creative challenge and often come back with interesting fabric designs to span the windows.
Visit at:- http://www.blindsontime.com/store/Woven-Wood-Bamboo/