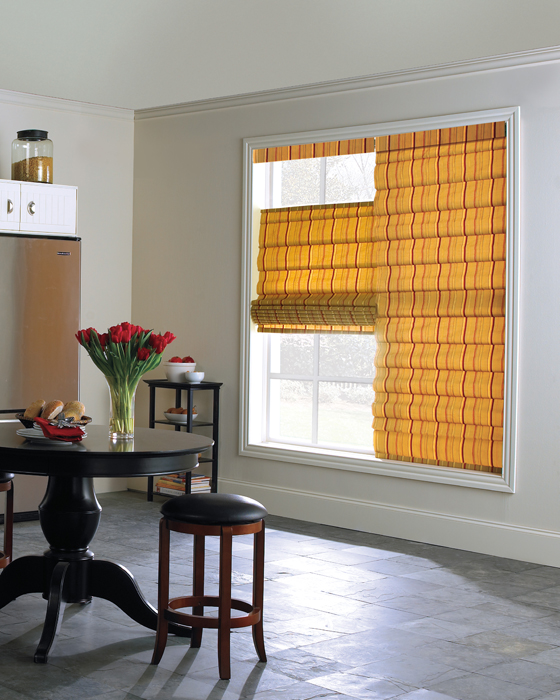 Venetian blinds can be considered some of the most versatile and efficient window dressings available on the market today. They can be both cheap and expensive and are often available in a massive range of colours and even bespoke designs allowing homeowners to show off their flair for interior decorating. With easy adjustment allowing for complete control of the light entering the room, venetian blinds are often the window dressing of choice in many homes.
The history of Venetian blinds is a matter of conjecture in many circles. Obviously, as the name suggests part of their development can be traced to the city of Venice. However, modern historical thought has traced the concept of the venetian blind to Persia, from where Venetian traders took the idea and incorporated them in houses in both Venice and Paris.
From this early development venetian blinds became rapidly popular and thanks to the development of mass production became a cheap alternative to curtains. Today there are three main types of venetian blind available on the market.
Wooden Venetians are some of the most popular varieties available and offer the homeowner a classical look akin to the original types used in Venice. There are a range of different types of wood used in the production of Venetians providing the opportunity to match the window dressings to your existing decor. Typically wooden Venetians will bring a sense of elegance and exoticism to a room. However wooden Venetians are rarely cheap and are widely considered to be the most expensive type of blind.
Aluminum venetian blinds became massively popular during the fifties and sixties due to advancements in manufacturing techniques. Aluminum is a durable and lightweight material perfect for a modern look in either homes or offices. Available in a large range of metallic colours they represent a cheap alternative to wooden varieties.
In recent years PVC Venetians have become extremely popular. Once again PVC is a durable and lightweight material and due to the fact it is a type of plastic is widely used in bathrooms and kitchens. Additionally the development of wood patterned PVC has meant that homeowners now have the option to create the elegant look of wood at a fraction of the cost of wooden Venetians.
Visit at:- http://www.blindsontime.com/store/Wood-Blinds/