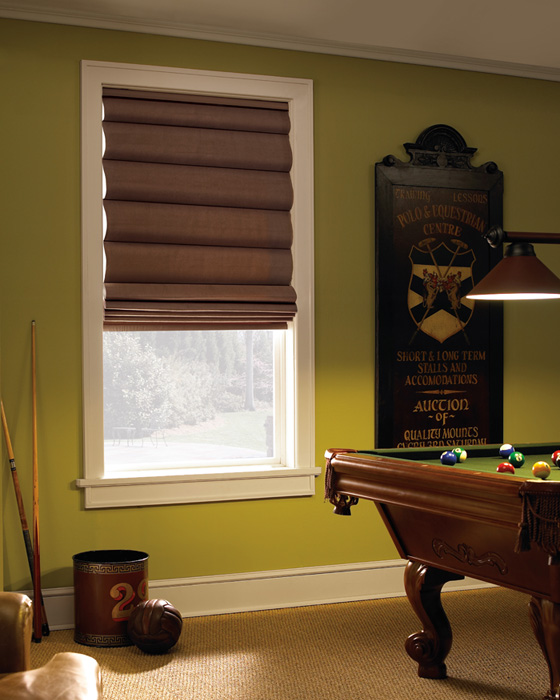 Bring a classic appeal and natural touch to the ambiance of your home by using wood venetian blinds. It's perfectly natural for all of us to desire a comfortable feel in our homes. A big part of the appeal of Venetian wooden blinds is that they provide just the right element of comfort.
There is a wide range of types and styles of Venetian wooden blinds ranging from contemporary types through synthetic wood designs. Their traditional look and feel with a modern aesthetic character makes venetian blinds an ideal purchase and a widely sought after product.
Discount window blinds with standard blinds, the cost of genuine Venetian wood blinds may be slightly higher, but that small difference in price is more than offset by the elegance that is brought to your home design. This demanded and sophisticated product adapts to virtually all rooms and themes.
Any number of finishes such as golden oak, warm cherry, or cottage pine is available in the wooden materials used in these venetian blinds. No matter how simple or complex a room design may be the darker shades of mahogany or almond will add an elegant touch to the room. Your Venetian wooden blinds will not predominate in your room, but will compliment and blend well with the environment and colors of your home.
Compared to the standard white or beige blinds on the shelf, Venetian wooden blinds are well recommended. They offer a longer life span, considerable durability and much practicality. A dampened cloth or a feather duster suffices to maintain and clean Venetian wood blinds. Wood blinds have years of life: they'll never fade in beauty when given special attention and care in their maintenance.
When you do purchase this type of wooden blind there are some considerations you must keep in mind. They should not be placed in any room having high humidity such as your kitchen or bathrooms. The color and texture of your wooden venetian blinds can be severely affected by the steam and heat these rooms can generate.
Visit at: – http://www.blindsontime.com/store/Wood-Blinds/