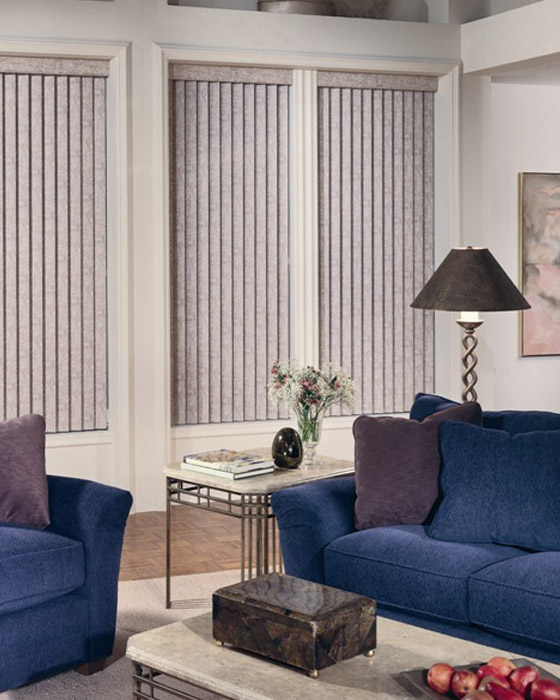 If you are a homeowner looking to add new blinds to a room, you may want to consider vinyl mini blinds. These handy, affordable window blinds have a number of great benefits that will enhance both the look and practicality of your room.
The first major benefit of vinyl mini blinds is that they are great for humidity. This makes them perfect for decorating kitchens and bathrooms. Other materials like fabric and wood can rot or develop mildew and mold. Vinyl is not at risk of degenerating in this way, making it ideal for these conditions.
Vinyl mini blinds are also very easy to clean and maintain. The design is made to withstand large amounts of sunlight and are highly resistant to sun bleaching. Vinyl is also more resistant to scratching and tearing than other blind materials. And even if your vinyl blinds do generate stains, many find that hanging the blinds outside and spraying them with a hose is an effective way to clean them. Going over the slats with a duster or damp cloth should also do the job just fine.
You can choose to have your vinyl mini blinds with embossed prints, neutral colors, or wood tones. Vinyl blinds are available in a large array of colors and textures and these themes are often more decorative and elaborate than most other horizontal blinds. Depending on the manufacturer, you can also choose to have your mini blinds come with larger slats to change the look around.
Most find that vinyl blinds are the most inexpensive blinds available. This is great if you are looking for a discount; however, be aware that these blinds can be at risk of breakage. The slats may start to sag and other mechanisms can break, so be delicate with them. This true with any lightweight blind design.
A plus about the low cost is that this also means vinyl mini blinds are available at a number of retailers. This is because vinyl is a cheap material that is easier to manufacture than materials like wood or aluminum. Most buyers pick them up at general stores in a generic size. However, for greater options, it may be worth it to buy them at a home décor retailer. Another way to find the best deal is to shop for your blinds online and search for sales and discounts.
A downside to getting vinyl mini blinds is that they lack the insulating capabilities many other blinds offer. This is generally because the blinds are not airtight. For this reason, vinyl mini blinds are more effective in summer months or in warm climates to block direct sunlight.
Overall, if you are looking for the cheapest option in window treatments, vinyl mini blinds are in most cases you best option. They are easy to operate, maintain, and clean, and are resistant to common problems other blinds face like stains, rotting, and deterioration. Plus, the money you save buying vinyl blinds can be used to purchase other decorative items that will compliment the design and theme of your room.
Visit us: http://www.blindsontime.com/store/Metal-Blinds/