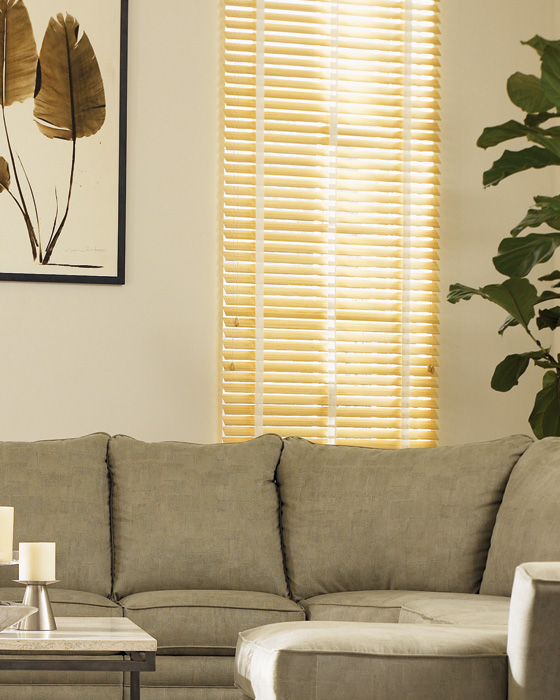 On any house, its windows are a focus of attention. They seemingly create portals into the mysteries and secrets of what may be inside, and from within, are the only connection the occupants of the house have to the outside world without stepping out the door. Decorative elements such as exterior wood shutters further draw attention, not only from their location, but the warm and inviting design element that they add to the facade of the house.
There are several kinds of these shutters, each with a selection of configurations that yield choices based on personal preference, suitability with the particular architectural type, or a combination of both. Their functional attributes are considerations as well, as louvered shutters offer a solution to let fresh air through while having a secure closure, and the Bermuda style provide a tropical feel and some shade as they pivot upward to block out the sun.
The number of choices is demonstrated with the example of louvered units, which come in subvarieties that split up the panels into different sections. You can get one that is just a single panel of slats, or others that feature two or three panels, with solid beams that go across and in between. These appealing exterior wood shutters also give a historical look to even the most modern home, no matter how many wireless gadgets, computers, and automated systems that may be used within.
Similarly, Board n' Batten shutters provide an appearance that adds a Wild West feel. These engraved panels offer a solid barrier to the elements and look great on rustic or wooden houses. If you have a country home and want to have a frontier theme, then these are something to consider.
For homes in tropical regions or anywhere near the beach or in a desert, Bahama or Bermuda shutters are a relaxing, laid back choice, and can even be used for homes inland if you want to recreate a shore front vibe. Airflow is optimized since these are intended for warm regions, and the angle of the shutter helps to protect against the sun. They are also very different from louvered or Board n' Batten types, and won't necessarily go with the same architectural designs. If the feel is what you are going for, you can always look into similar options or perhaps renovate the exterior of your home to make them fit in.
Exterior wood shutters in general not only add to the aesthetic appeal of a home. They also offer protection from nasty storms, which can whip up almost anywhere, as well as hurricanes. Wind, hail, and debris are blocked by these barriers, so you will not have things break the windows and blow inside when the shutters are closed. Made of solid wood, most of them will hold up to the wind and even debris, but are much cheaper to replace if they have to be than if wind and flood damage occurs inside your home. Severe storms can cause more damage to homes otherwise and can cascade to structural damage, and even jeopardize the lives of the people that live inside.
If you are looking to buy exterior wood shutters, they are easy to find online, so you can shop around for the best deal. Online catalogs also simplify the process of finding something that appeals to you or that goes with the style of architecture. Many are also customizable so you can further personalize the finished product, and they are extremely easy to install. The total cost isn't really that much and you'll have nice accents to your windows as well as reliable protection from the elements.
Visit us: http://www.blindsontime.com/store/Shutters/