When shopping for a new window treatment, you will quickly come across, micro blinds, miniblinds, blinds and even macro blinds. Do you wonder what the difference is? Is there a difference or are they just different names for the same thing? Here we will discuss each one and how the differ.
They Differ in Size
The most obvious difference is in the size. The smallest is the micro blind and the largest in the macro blind. The size refers to the width of each slat.
Micro blinds         Generally, micro blinds are ½ inch wide.
Miniblinds          Miniblinds are 1 inch wide.
Blinds            Blinds are generally around 1 1/2 inches wide.
Macro Blinds        Macro blinds are normally 2 inches or bigger.
Of course, this is a rough guide. You can find blinds that are 2 inches and not called  macro blinds. Just like macro blinds, you can find miniblinds that are smaller than an inch and are not called micro blinds. Again, this is a general guideline to size.
Miniblinds: Generic Term for Aluminum Blinds
Miniblind is a generic term used for all aluminum blinds. Whether the blinds are ½ inch or they are a large 2 inch, if they are made from aluminum, you will hear them referred to as miniblinds.
Sometimes the term miniblinds refers to cheap or low quality blinds. It is true that aluminum blinds are cheaper than other materials. However, you can purchase aluminum blinds made from 6 and 8 grade aluminum, which makes them high quality at discount prices.
Blinds: Generic for All Window Treatments
This is most often used in store names. They will have blind or blinds in the name and yet still sell a variety of window treatments. A blinds store could sell solar screens and window shades along with a wide variety of blinds.
Blinds can come in a variety of materials. While most people think of aluminum, blinds can be made from wood, faux wood, fabric, bamboo, or a combination of two different materials.
In addition, blinds can come in any size and any color. They will also come in horizontal and vertical varieties.
Macro Blinds: Big Blinds
You will not hear macro blind used very often. When you do find macro blinds, they will be larger. While you will most likely see this in aluminum blinds, macro blinds
are found in all materials.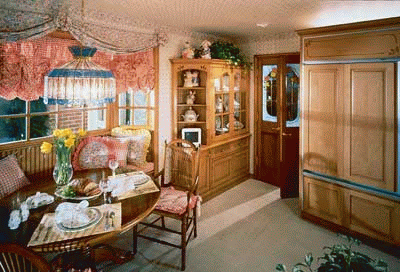 Visit us: http://www.blindsontime.com/store/Metal-Blinds/