When deciding on a style or look for window treatments, the needs must be examined first. If you want privacy, consider the direction of the room's exposure. Windows on the ground floor with a street view require greater privacy. Window treatments that shield or block intense sunlight may be sought if the direction is to the south or west. During cold weather windows may need a window treatment with high thermal element.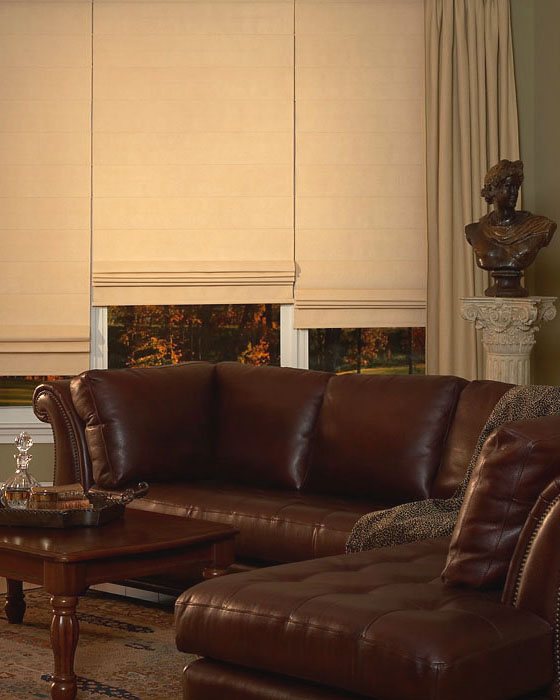 Another practical consideration is the window's design or architecture. Some windows are inherently beautiful. It is not advisable to hide the beauty under loads of staggered fabric. The window treatments must not overwhelm the architecture. They can be decorated in more complementing and downplayed treatments. However, when the window itself is too thin and less appealing, the window dressing can hide the imperfection.
Once the need is addressed, one's personal style can make the result echoes, heightening the overall interior design of the room. The style of the room provides the parameter for finding the appropriate window treatments. In a country style room simple panels or tab curtains from retro fabrics or lace panels can have a very striking result. Vertical blinds may be appropriate for a traditional room. Where more personal ideas can be used, a one-of-a-kind window dressing that defies convention for self-expression can be used in an eclectic style bedroom. Mural paintings or custom-cut wood valance can add character to a room.
Pattern, color and texture are design tools in window treatments. Where the walls are in bright bold colors, a more elusive palette may be opted. As much as possible avoid a deluge of one color. Find the right complementing colors to be used in dressing the window.
The windows make available the visual movement of pattern and rhythm to a room with fewer furnishings and patterns. Window decorations can include more than one pattern with complemented prints used as the main fabric. When adequate quantity of colors has been included in the décor, stride lightly with patterns at the window.
More often texture is overlooked as a consideration though it can entirely alter the ambience of a room. A soft, luscious curtain fabric is desired for a hard, preponderantly wood-filled area with few upholstered pieces. Wooden blinds or shades inject the warmth of natural wood tones in a carpeted room with plain wallboard. Create a mixture of textures in a single window treatment to provide richness and depth of the fabric. Make sure your treatments inject the appropriate texture to balance a room.
Window treatments become an effective expression of the personality of the owner when both decorative and practical issues are addressed. When creating beautiful and functional window dressing, strike to balance necessity and design and make any room unique and elegant.
Visit us: http://www.blindsontime.com/store/About-us