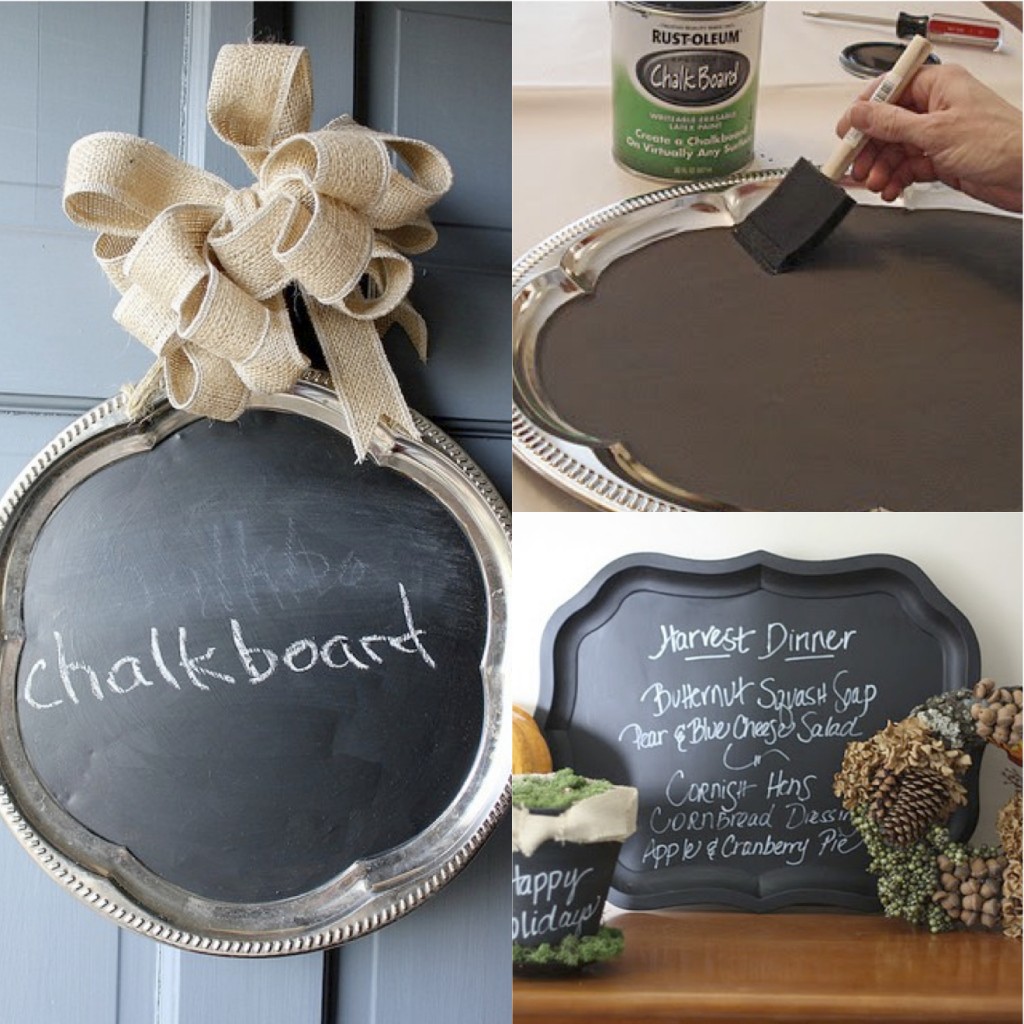 At BlindsOnTime.com we not only want to help you with your window covering needs, but we also want to inspire you to be a DIY designer! Here are steps on a DIY Chalkboard!
Go into that cabinet where you keep all your little knick knacks and housewarming gifts you never want to see again.
Grab a faux silver tray, and start crafting with this nifty & cute DIY idea!
Grab some chalkboard paint from your local hardware store, paint it evenly on the tray (you can just paint the center if you'd like), wait until it dries, and oila!
You can label all your cheeses and spreads or write out recipes, wine lists, or little notes for your guests on the tray.