Roller and solar shades are great insulating shades at a low cost. They're easy to clean and come with different liners for light control. They come in a variety of eco-friendly fabrics, screens, and weaves, and can be motorized. Now, what is the difference between roller and solar shades?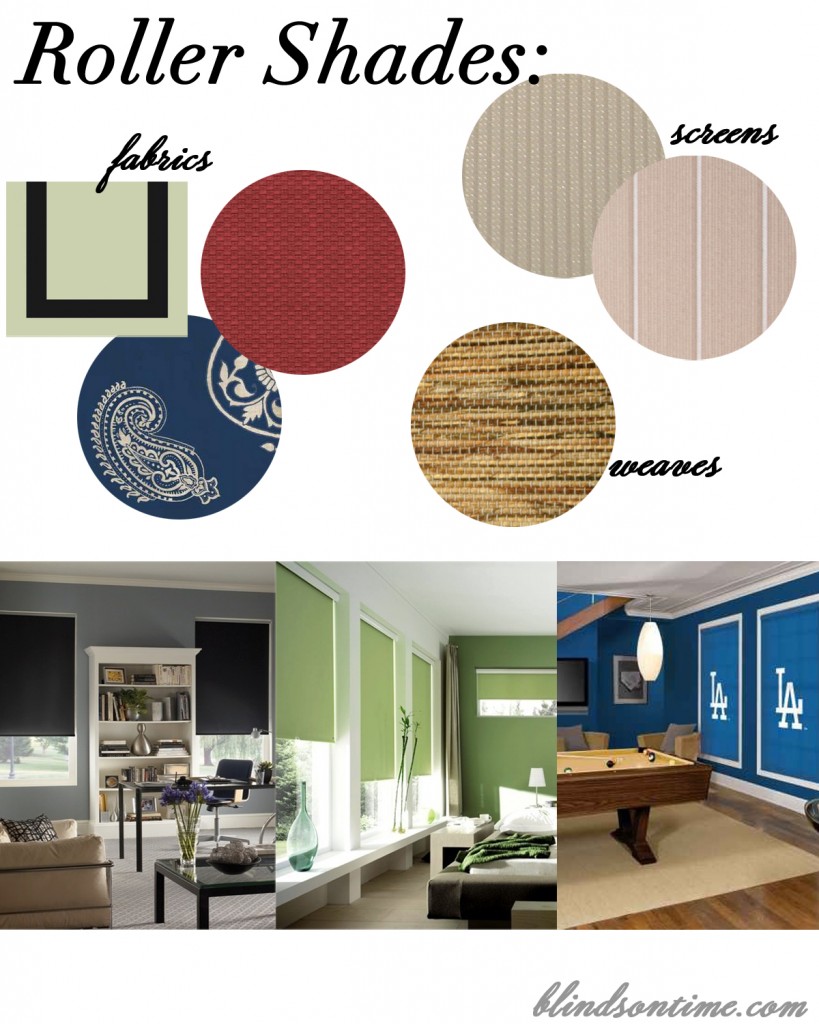 Roller shades are simple & economical shades that add privacy to any room. They keep most light out of the room, and come in both light-filtering or room-darkening options. They simply roll up and down with a cord, or can be motorized. We have plenty of fabrics, screens, and weaves to choose from, and we also have new Collegiate & MLB Collections. If you want complete privacy, then choose roller shades over solar shades.

Solar shades provide protection from UV rays from the sun while maintaining your view. They'll help you keep out the undesired glare you might have on your TV or computer. Solar shades protect your furniture from fading, control temperature, reduce glare, and diffuse light.