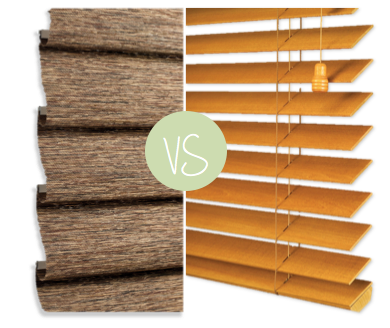 Blinds and shades both spruce up the windows, so they have to be the same, right?  Wrong. Blinds vs shades don't necessarily mean the same thing.  It is important to know what each word means to effectively communicate what you want in your space. Let's go over some of their characteristics between blinds vs shades:
MATERIAL:  Blinds are made of hard materials such as wood, faux wood, metal, or vinyl. Shades are made up of soft materials like fabrics and woven woods.  These two both hang from the top of the windowsill.
LOOK: The easiest way to distinguish between blinds and shades are if the material has slats, or if it is one solid material.  Blinds have vanes, or slats, that allow you to adjust the amount of privacy and light you prefer throughout the day. They still allow you to look outside, even if they are fully lowered. Shades are made of one solid fabric that can also be moved to tweak your privacy and light preference, but only up or down.
LIGHT CONTROL: The flexibility in light control award goes to blinds. You can control if you want no light, full light, partial light, what direction you want the light to go, etcetera.  Let's not completely forget about shades, though.  Sheer shades let the light to softly diffuse into the room, and thick shades darken the space.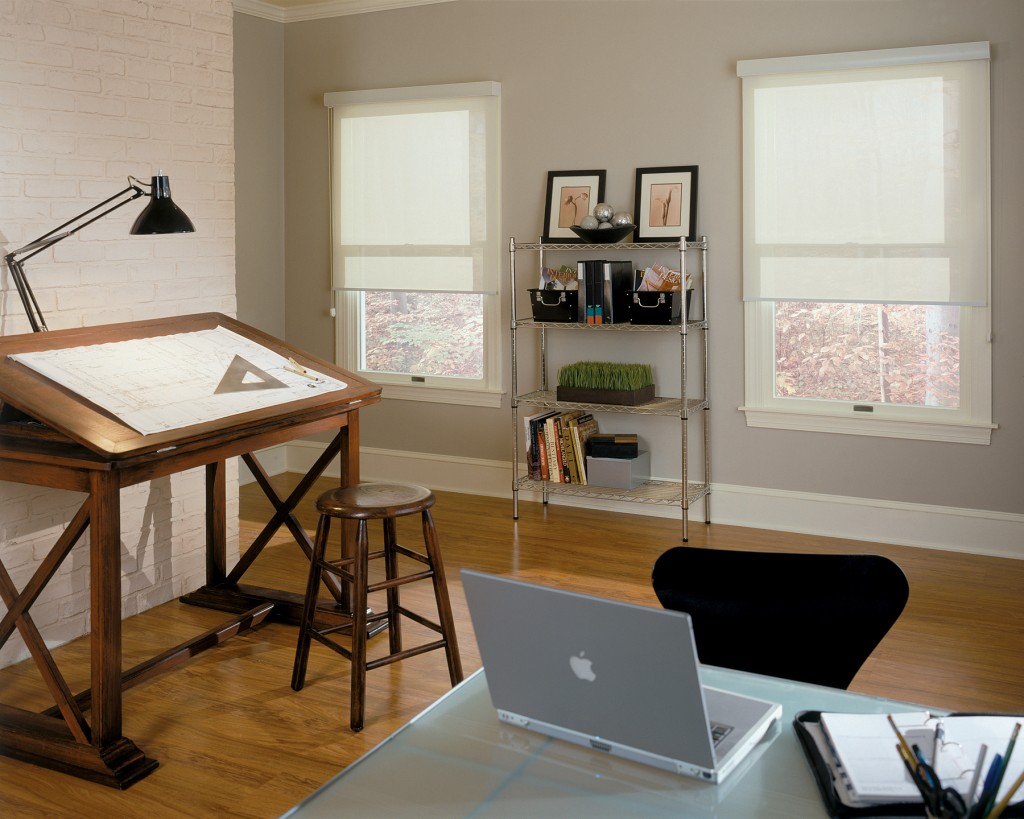 LIFESPAN: Blinds are extremely durable, especially if they are made of wood.  They are easy to clean, and do not fade with sunlight as quickly as shades do.  If you are looking to buy window coverings that will last you for years, blinds are the way to go.  Shades are harder to clean because the fibers in the fabric will collect dust and dirt over the years.  Sunlight can also weaken and fade your fabrics, especially if the color of your fabric is dark.  For a longer lifespan, buy shades that include lining.  The lining will act as a barrier and protect the fabric from sunlight.
DESIGN: Because shades come in a vast variety of fabrics, they offer a wider range of styles, patterns, and colors.  They can turn your room into an O-K room to a fantastically stylish room, and are fun to pick out! Blinds do not disappoint either.  These are the better option if you want to control your privacy, light, and furnishings without distracting from your design.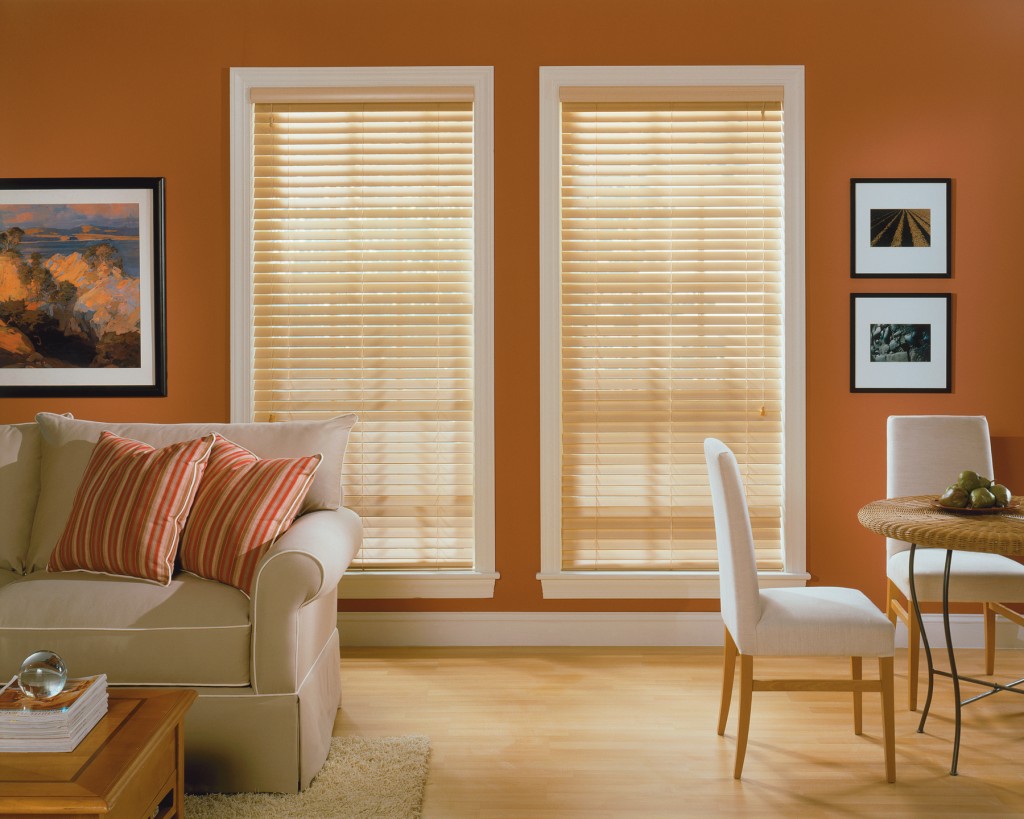 Remember these characteristics between blinds vs shades when you are discussing window treatments with your designer, husband, friends, or searching for them on our site.  Shop our selection of Cellular Shades and get a free upgrade to cordless before the offer ends October 30th!