'Tis the season to adorn everything around you. Yes, including your gifts! Make your loved ones feel extra special this Holiday with their very own uniquely wrapped present. These fun holiday gift wrap ideas will help you create amazing looking gifts in no time. We promise they'll be a hit.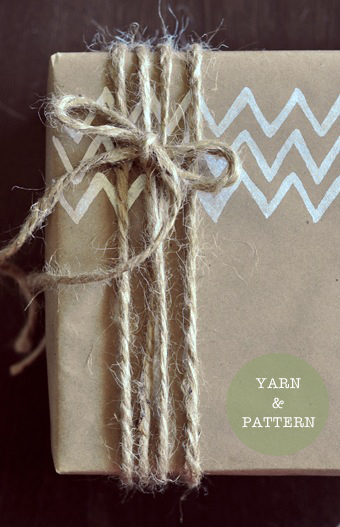 ( Image via TheRuffleHouse )
Brown Kraft Paper is a great holiday gift wrap idea – it is a trend that comes back year after year. It's a great way to make your ribbon, bows, or tags really pop and stand out. Replacing your traditional ribbon for yarn adds a rustic texture to the gift and is often overlooked as a wrapping material. Much like ribbon, it is easy to tie, affordable, and comes in a variety of colors.
If you want to add a little extra something to your bland kraft paper, take a metallic silver sharpie and draw some patterns, or write each person's name artistically. Have fun with it and turn it into your canvas. You can also take a stamp – of an object or animal – with white ink and make your own pattern on each gift.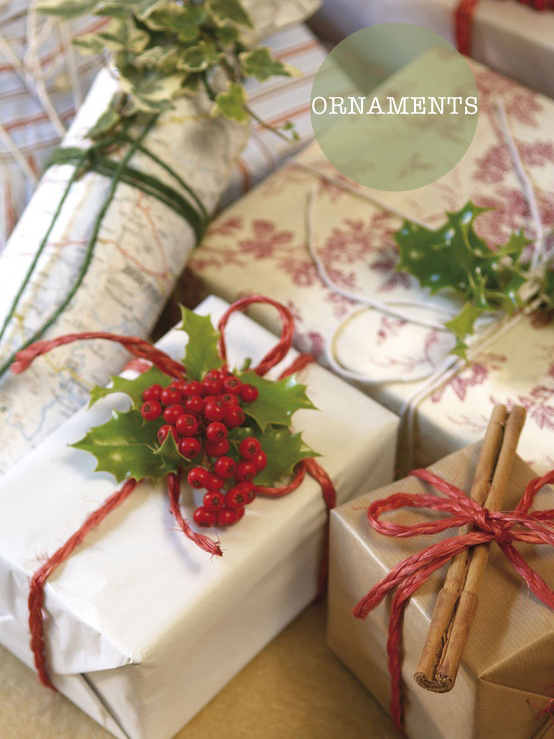 ( Image via Design Happens )
Knick-knacks on gifts are also another holiday gift wrap idea and trend this season. These red berries and cinnamon sticks add so much joy to the otherwise boring giftwrap.  You can also use a candy cane or a group of ornaments to resemble a bow. That's what the Holidays are all about. Another great idea is laying a piece of lace on top of the gift and securing it in place with your choice of string, yarn, or ribbon. It adds a soft and elegant touch.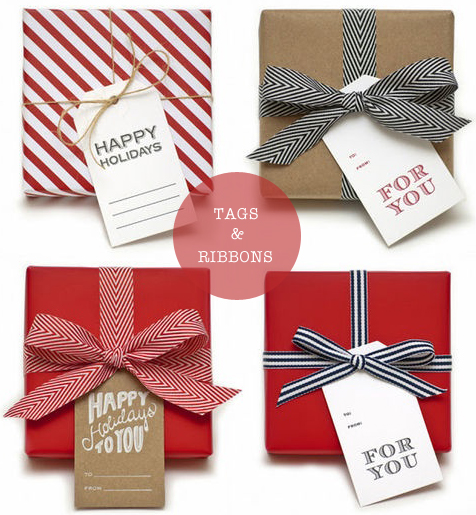 These are 4 great holiday gift wrap ideas for keeping gifts simple will help you make a statement. When keeping décor – or in this case giftwrap – simple, always remember to use contrast. Patterned giftwrap means a solid ribbon, and solid giftwrap means a patterned ribbon.
Keeping your presents unique doesn't have to be stressful. The two bottom gifts are both solid red, but look completely different. A simple change of ribbon will make the world of a difference.
What will your presents look like this year? Let us know. BlindsOnTime would also like to wish you a Happy Holiday with a Holiday Sale: 40% off select Roman, Cellular, and Roller Shades. Yay!