Ever walk into a room and felt oddly uncomfortable or surprisingly cozy in? Sometimes hospitality is a factor, but a lot has to do with color.
Let's start with the basics when it comes to warm colors vs cool colors. All colors stem from 3 primary colors (red, blue, and yellow) that blend with each other to create orange, green, and violet as shown below: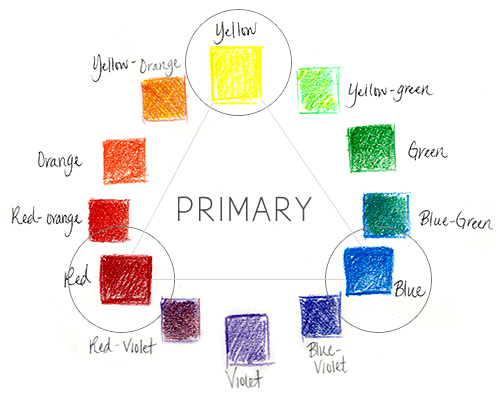 Once all the colors are blended, they are then separated into two categories: warm colors and cool colors. Yellow, Orange and Red are warm colors and Green, Blue and Violet are the cool. Warm colors are known to stimulate your mind and body. Think about it! Red is the color of our blood, which brings life into our bodies. Cool colors are more soothing and calming, which are perfect if you want to really relax in your bedroom.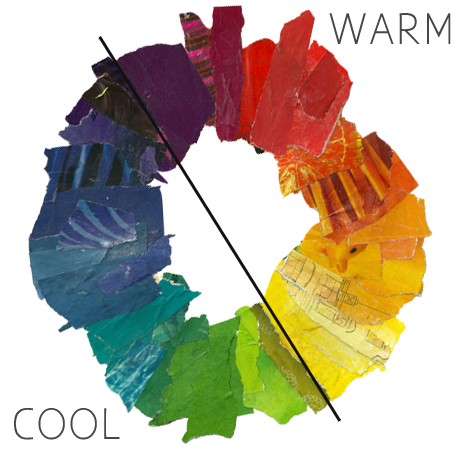 Typically, white and black aren't considered colors, but they are categorized. White is known to give a cooling effect, and black is known to cozy up a space. If you choose to use black to warm up a space… a little goes a long way! Unless you have a really big and bright room, it will make your room appear smaller.
What about neutrals?
Neutrals are shades of brown and brown is made up of a whole slew of colors mixed together. They aren't exciting, but do a GREAT job in tying a space together. To achieve this, try using the 80/20 rule: 80% neutrals, and 20% strong color.
Here are some examples of these colors being used:
Cool Color Rooms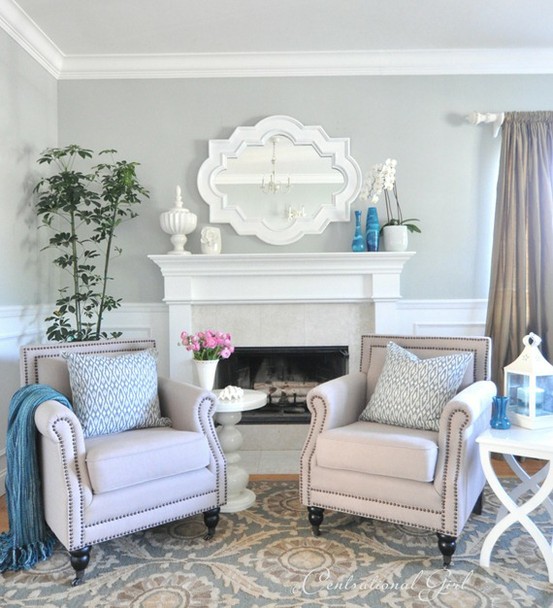 (Image via Centsational Girl)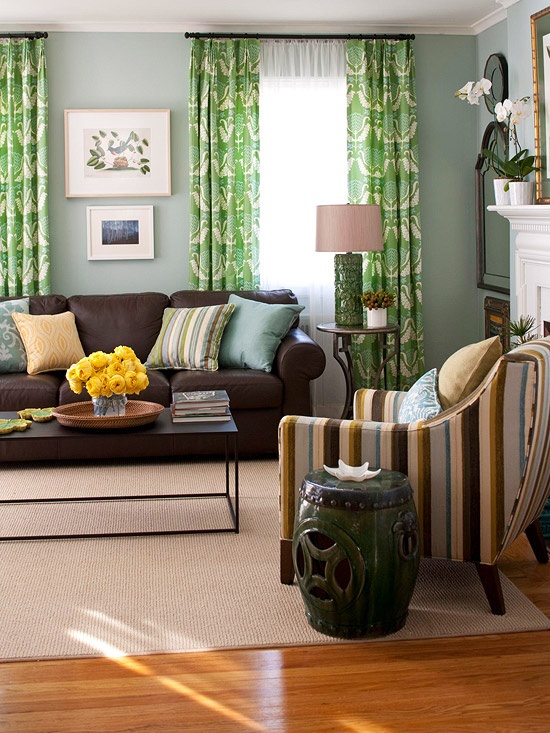 The difference between these rooms is the way the cool/neutral colors are used. The First room is literally cool while the second room feels a bit more comfy. This is because the first room has more of a monochromatic color scheme and the second room has bolder uses and variety of color.
Warm Color Rooms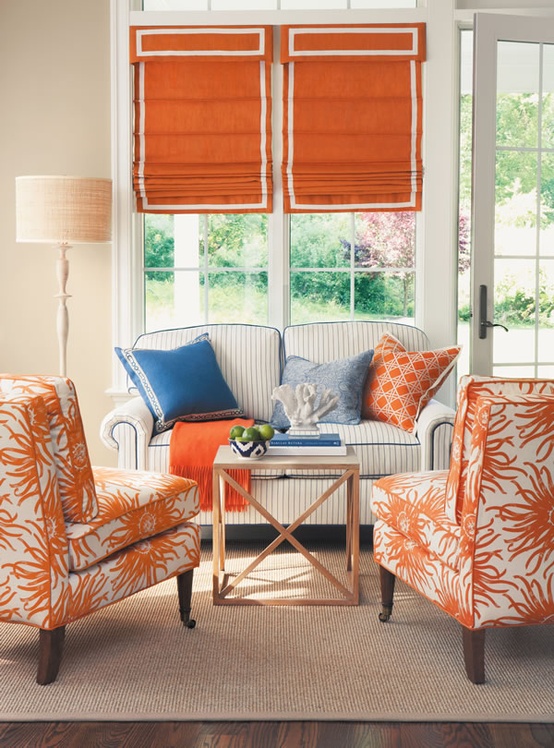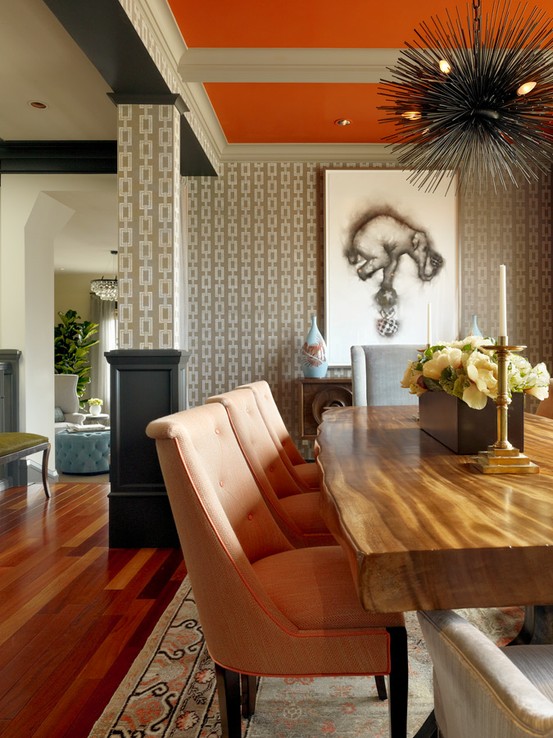 The same applies with these two rooms. They are both warm, but one is cooler than the other. The first room has pops of blue, but let's ignore that and replace it with neutrals in our mind. The room would still feel cool! That's because the second room uses the dark slate color as trim and a bright orange used on the ceiling.
Black and White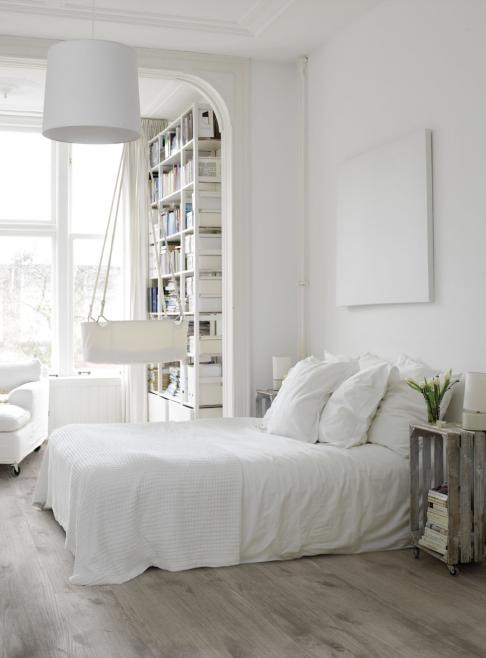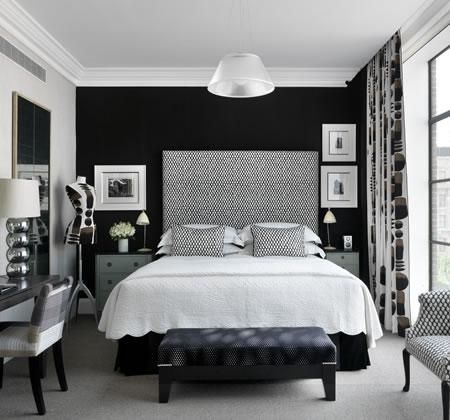 BAM! What a difference! These colors are polar opposites, so the contrast of cool and warm is quite obvious. Notice how the first room only painted the focal wall black, and the rest are a very light grey. Remember, a little black goes a long way.
So, which atmosphere do you prefer? Let us know!