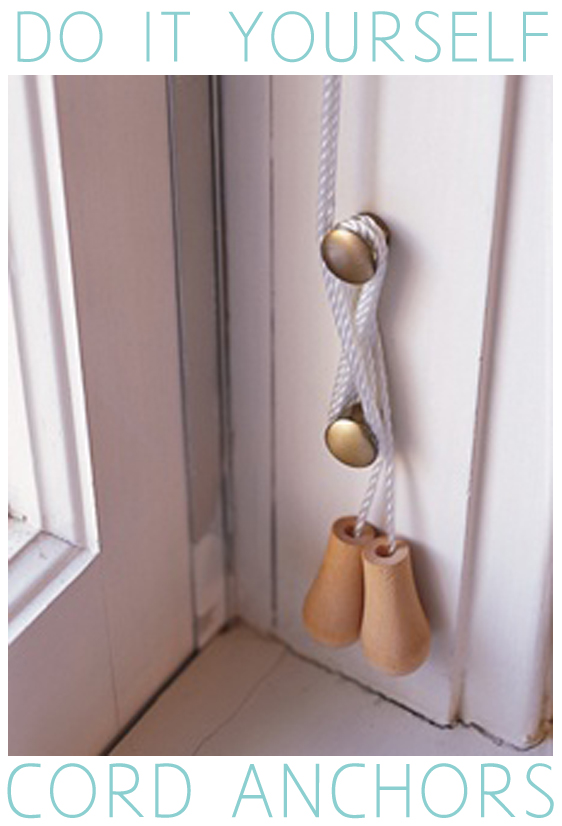 I was exploring some DIY ideas on Pinterest and ran across this idea for keeping blind cords tidy and safe.
Drawer pulls or cabinet knobs are normally used for drawers in the kitchen, bathroom, or furniture. Did you know they can also be used as blind cord anchors? They come in many shapes, sizes, colors and finishes which means they can blend into any style in any room. Cabinet knobs are also very inexpensive and easily found in any hardware or decor store.
Why should you consider DIY blind cord anchors? Safety. When your blinds or shades are fully opened, your child may think the cord is something to play with. They may tug on it too hard and the blinds will fall on them, or they can tangle themselves in it, too. The same goes for pets. Dogs like to play tug-of-war and might think the cord is a toy, and I know cats absolutely love to play with blinds and things that dangle. We love our children and our pets, so if we don't have cordless window covers, we can certainly keep them safe with these cord anchors. 
( Image via Neatorama )
What should I use? Anything that allows you to wrap a cord around, really. You aren't stuck with only cabinet knobs, you can also use drawer pulls or even small coat hooks. Home Depot has a huge selection of drawer pulls and cabinet knobs to choose from that range in price. Antique shops sell unique ones as well. Hobby Lobby usually has a section full of cabinet pulls on sale. Shop around and find something that you like, drill them in, and you're done!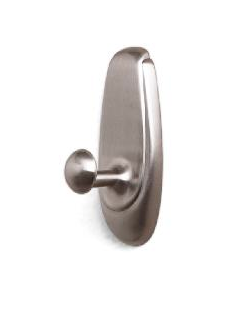 ( Image via Command )
What if I can't drill holes? Maybe you are living in an apartment or renting a house that doesn't allow you to drill holes into the walls. Well, there is an option for you too! Command sells these decorative metal hooks that stick onto the wall and when removed, keeps the wall as it was when you first put it on. Buy two that you like, stick them on the wall and you've got yourself a nice looking and damage-free cord anchor!
A simple solution for everyone. Happy endings are always the best. Anchor away and let us know which option you like!