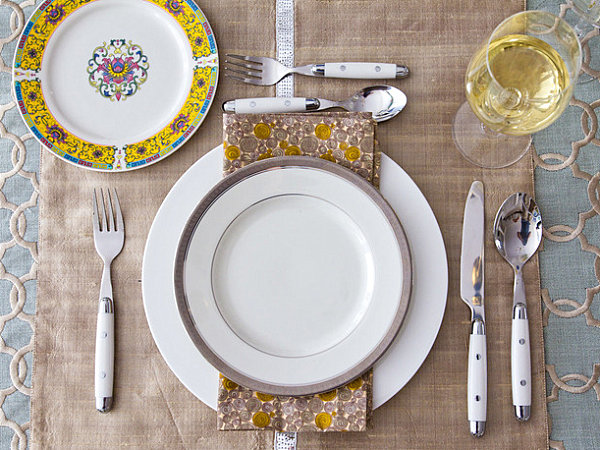 ( Image via Decoista )
There comes a time in our life when we need to know how to set a table- we decide to host a family gathering on a Holiday, or a dinner party with friends. After days of planning the menu, organizing and decorating your home, it hits you: how the heck do you set a table? It looks intimidating, but it is really quite easy. Check out these how to set a table tips!
Place setting basics – First you have to learn where everything is supposed to go. There are two ways in which you can set a table: formal and informal. When serving a formal dinner, there are usually more courses, which require more utensils and dinnerware.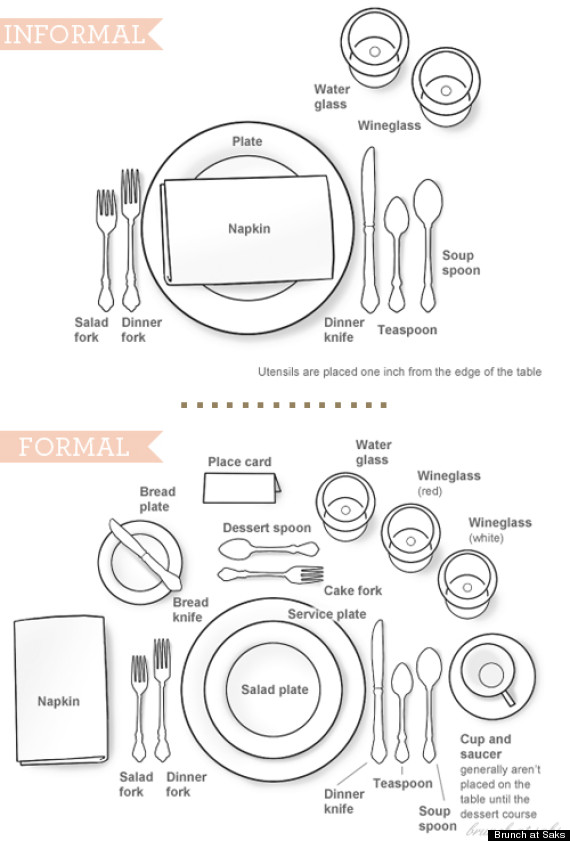 ( Image via Brunch at Saks)
Forks will be on the left, knives and spoons will be on the right. Everything is put in order from what you will use first to what you will use last. That way when you finish a course, the plate is simply taken into the kitchen and the next plate is ready to use. For example, your salad plate goes above your service plate because you will eat your salad before the main course. Utensils are used from outside going in.
Take a look at the diagram and imagine yourself experiencing the dinner. As each meal passes, the outer utensils will disappear one by one, as will the dinnerware.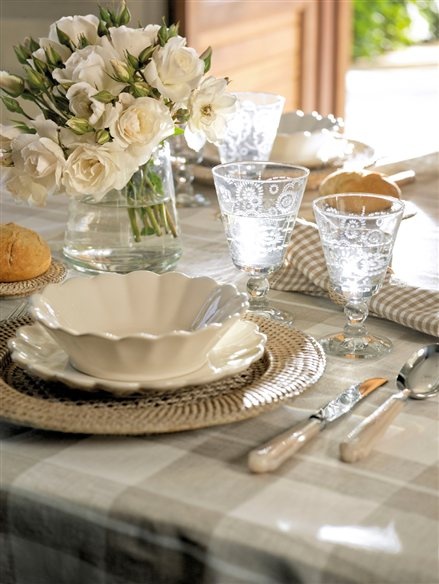 Pick a theme – What would a party be without a theme? Winter Wonderland; Safari Adventure. The possibilities are endless! A theme, even if it is simply a color scheme, makes your table cohesive and well thought-out. It wouldn't look good having a dinner party during the spring with gorgeous pastel plates and lifeless branches as your centerpiece.  Flowers would be a preferred choice in that case. Remember: stay consistent.
Once you pick your theme you can shop for matching plates, fabrics, napkins, etcetera. This will certainly wow your guests, especially if your centerpieces were custom made for the event. To bring more focus on your centerpiece, use a table runner in the middle and place your centerpiece on top.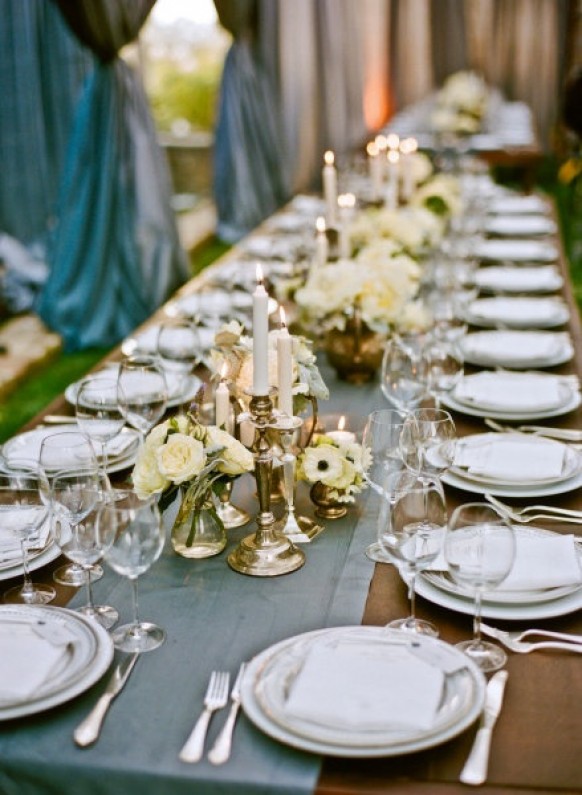 ( Image via WeddBook)
Now that you know how to set the perfect table, you are ready to entertain for any occasion! Share this post with your friends and get some dinner parties started. Bon Appétit!
DID YOU KNOW? The dinner knife's blade is supposed to face the plate. It is a custom that dates to the Middle Ages. An inward-facing blade indicated good will, and an outward-facing blade meant you were ready for retaliation against the enemy.