Do you want to install window blind for your window treatment? There are some ideas you can do to make your own blind. Mats can be an economical idea for your window blind. The tools you need are also simple, such as cup holder screws, staples, eye screws, and paper clips. Now, you can follow the flowing tips and start making your blinds.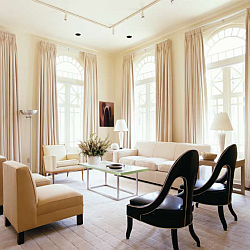 Before starting your work, you have to get the exact measurement for your window opening. The measurement of your window opening will help you determine the size of your blind.
After measuring your window opening, staple the wood slat at the top of your window. Instead, you can also use screws for attaching the wood to the mat. Then, mark the position for the screw at the top of the blind. Place the screw equi-distant apart. Screw the wood through the mat. You will possibly need pliers for last few turns.
Measure the top of your window and mark it. You have to make sure that the cup holder screws should be the same distant as the eye screws. You also have to measure that they have the same total pain. Then, you can attach the eye hooks to each of the cup holders. Hereafter, you should attach the paper clips to the bottom of each mat.
Open blind by using hooks. Hook the clips to the cup holders so that you have the blind opened. In order to get more sunlight, you can fold the mats twice higher by using clips. However, if you have window facing the sunlight, you can add shade to prevent your room for heating faster.
Visit us: www.blindsontime.com