Record-breaking Hurricane Sandy landed earlier Monday in New Jersey, leaving the east coast with flooded streets and damaged, powerless homes. The time to prepare for Sandy has passed; however, the time to prepare for the next is now. Prepping essential supplies beforehand helps you be ready for any emergency. Here are a few items you should always have stocked and ready to use: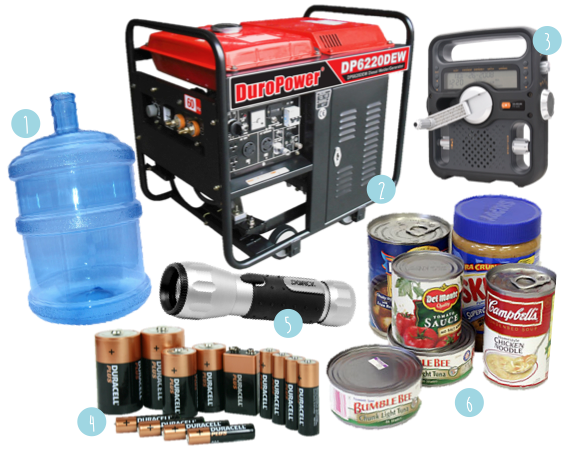 Water: The recommended amount of water to have stored is one gallon per person for three days. So, for a family of five, you will need three 5-gallon water jugs.
Generator: Not all hurricanes cause power outages, but it is best to have one just in case. Sometimes homes will lose electricity for a week, or more. Also, keep some back-up gasoline in case gasoline stations in your area run out.
Radio: Tune into your NOAA Weather Radio station for weather updates. Besides battery-operated radios, crank radios are great for emergencies because they operate without batteries.
Batteries: They are extremely essential! Make sure you have plenty of back up packages to power your radios and flashlights.
Flashlight: Use flashlights rather than candles. Candles can be fire hazards, especially around kids.
Non-perishable food: You do not know how long you will need food to last in emergency situations so be sure to have plenty of non-perishable food stocked and ready to eat so you won't worry about the grocery shelves being empty by the time you get there. If you have a pet, be sure to have their food stocked too.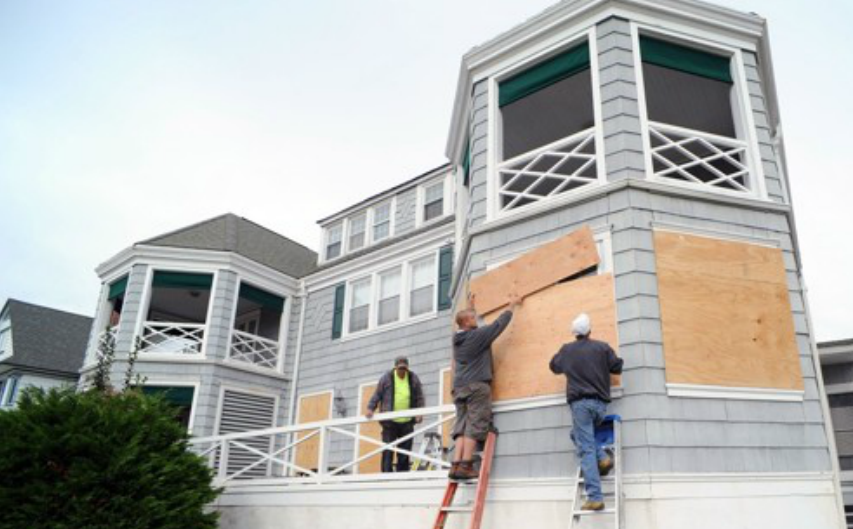 (Image via Washington Post)
Aside from having these necessities, you need to prepare yourself and your home before the storm arrives for optimum safety with these tips:
Depending on the strength of the hurricane, you may have to keep your blinds closed to stop broken glass from flying in, and always stay away from your windows. If the winds are severe, board your windows with plywood.
Prepare sandbags and place in any door entrances to stop water from entering your home.
Be sure to prune your trees and shrubs to keep any branches from flying off and allow for more wind resistance.
Bring your cars and anything outside that cannot be tied down into your garage to prevent them from flying away or damaging your home.
Unplug your appliances during the storm. This will prevent them from damaging in case of an electrical power surge.
Have any important documents, emergency money and clothes packed, and your vehicles fully gassed in case of evacuation.
Turn off electricity, water and gas before you leave your home.
Fully charge your cell phone and only use when needed.
Even if you do not live in a coastal region where hurricanes land, be sure to have the essential items ready for any disaster. The quicker you prepare, the safer you will be, and the more you can help others.