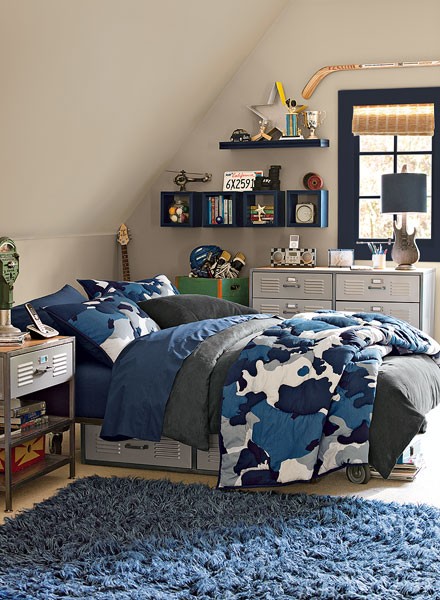 Ask your child what they like. Most parents automatically assume that their little girl will want a bright pink room with all things glittery, and that their little boy will want a bold blue room with cars and sports gear.  Sometimes, that is not the case.  By including your kid in the design process, you make them feel important and excited for their new room.
Use a neutral color palette with color accents. Your children will change as the years pass, and so will their room. Take what your child wants and tone it down a notch. If your boy really loves the color orange, choose a rusty orange instead of one that is bold and bright, and incorporate it into a neutral color palette such as beige or a light brown.  The same concept applies if you have a little girl.  If she likes lavender, choose a soft lavender as the accent color, and grey or white as the main neutral color palette.  Below are some examples to help you: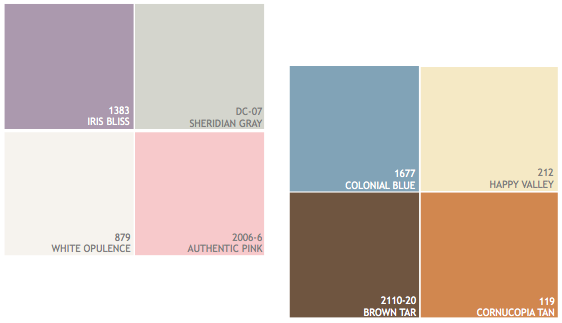 (Colors from Benjamin Moore)
Invest in timeless furniture. Your child's room will be with them for their entire childhood, adolescence, and maybe for their young adulthood if they decide to stay home for college, or come back after they graduate. With that in mind, purchase furniture that will fit your children as adults.  Try to stay away from trendy furniture. They might go out of style in a few years, and the room will look dated. Rather than spending money on a twin sized bed, and later on a full or queen, invest your money now and skip the twin bed.
Maximize storage to maximize space.  Kids have tons of toys, and they always seem to be lying around everywhere. With storage, your kids can take out their toys, play, and put them back where they were leaving their room with more space to run around when you play monster with them.  A good idea would be to buy a cubed storage shelf and fill the cubbies with baskets to put their toys or colors in.  Then when they get older, it can be used as a bookshelf.  Another idea would be to get a cushioned bench, place it below a window and put the baskets below. You can also buy a bed frame with drawers below the mattress like in this photo from Restoration Hardware Baby & Child: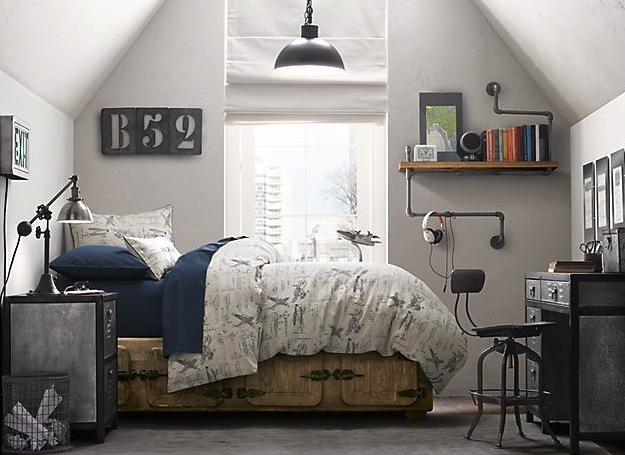 Let the accessories show their age. Room accessories are affordable and easier to change throughout the years.  For example, if your son really likes cowboys, buy a few framed western wall art pieces, western-style bedding, and some wood blinds from our website. When your son grows up, all that needs to be changed is the bedding, and the western wall art and stars can be taken down or replaced to whatever he wants! The same applies for girls. Focus on the bedding, wall art, and window treatments.
These simple tips will help you save money, stress less, and keep their rooms organized. Take a look at our Pinterest for some more inspirational ideas.  Happy decorating!