Not all of us are energy efficient savvy, many of us can't afford solar panels or hybrid cars, so that's why we've developed some tips to reduce carbon footprint. We have ways to make your daily life more eco-friendly, especially in the kitchen. There's plenty of ways to reduce your carbon footprint, without emptying your pockets. In this series, BlindsOnTime.com will give you personal tips on how to become more energy efficient, and make your home a bit more green.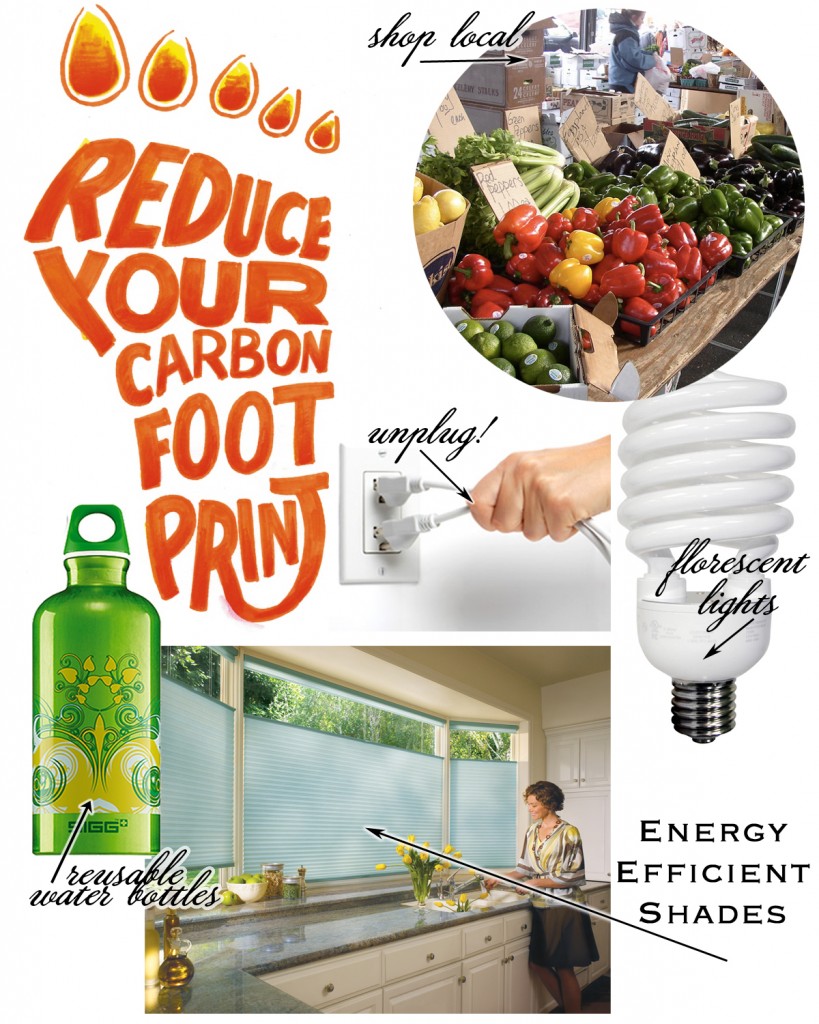 Reduce Carbon Footprint: Your Kitchen
Get rid of water bottles. Bottled water has a huge carbon footprint. Try buying reusable water bottles, and using water-filtering devices instead of continuously buying water bottles. And, if you must use water bottles, recycle!
Close your windows properly, and make sure your attic is properly insulated. This will help you save a lot of money on your energy bill.
Use florescent light bulbs. They use about 75% less energy than normal light bulbs, and last longer. You may find that florescent lights are more expensive, but over time they pay for themselves because they use less energy and last longer.
Buy local. When your food has to travel less to enter your home, it reduces your carbon footprint.
Unplug. Try using power strips for groups of electronic items. Unplug appliances you're not using, like a microwave toaster, or blender.
Reduce Carbon Footprint: Kitchen Window Coverings
Have windows in your kitchen? Choose from BlindsOnTime.com's most energy efficient products like honeycomb shades or roller shades. Without energy-efficient window treatments, up to 50% of a home's heating & cooling energy can be lost through your windows. The honeycomb shades provide window insulation, keeping the heat in during the winter, and keeping the sun's harsh heat out in the summer. Finally, our light-filtering honeycomb shades diffuse light across any room to make it less necessary to turn on electrical lighting!