I'm really  getting a lot of inspiration while browsing through Pinterest today. Here are some of my picks!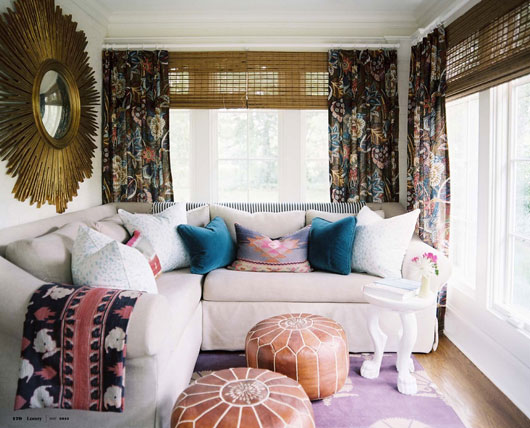 These woven woods give this room a cultural and rustic look. Paired with a couple of tribal pillows and an awesome mirror, this room definitely shows an eclectic personality. Check out our BlindsOnTime.com woven woods here!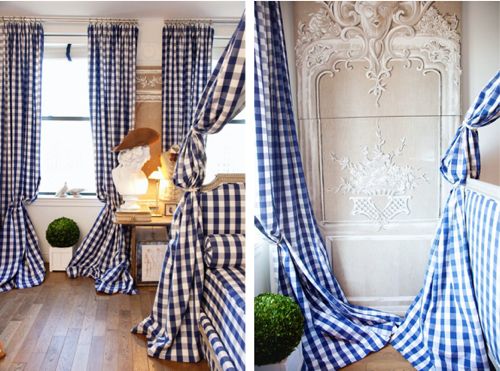 Gingham Draperies. Stunning. I absolutely love this crisp Parisian pleated drapery choice. It gives the room a fresh look, accompanied by the English-style accessories and greenery. Check out our fabric selection, and our Parisian Pleated Draperies here.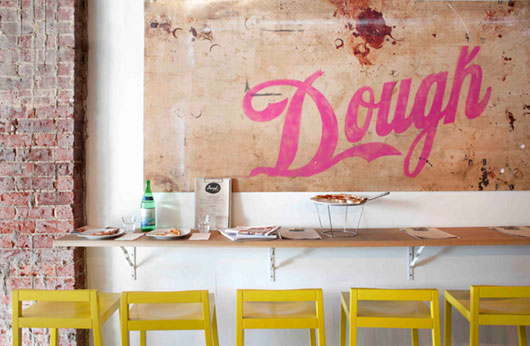 Groovy font on the wall, and yellow bar stools…enough said.
Earthy off-white roller shade screens. An energy efficient, yet chic choice for this contemporary, yet warm dining room. Check out our BlindsOnTime.com Roller Shade selection here.
Get inspired.