As I'm roaming through Pinterest, I quickly noticed curtains and drapes were being used for more than just window treatments.  Take a look these wonderful, unique curtain ideas and get inspired!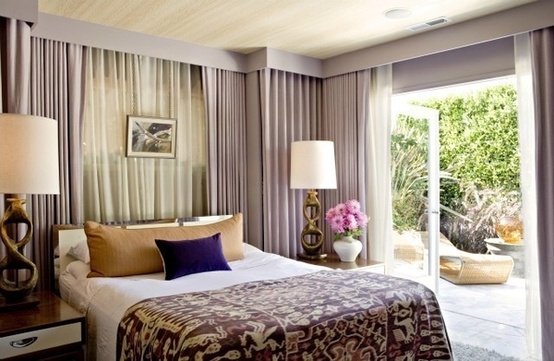 The first unique curtain idea is for the bedroom! The drapes in this room give the illusion of height with their vertical lines extending from floor to roof. Changing the color of the drapes behind the bed also acts as a focal point to draw your eyes to that area.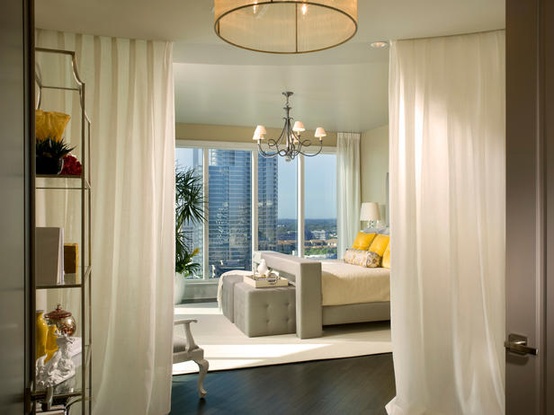 Using drapes in an entry way is another unique idea for curtains. Walking through that door and seeing that view would take my breath away. This entry screams chic! These drapes seem light and airy because of their white color and the way they fall to the floor from heaven—well, in this case, the ceiling. It creates an intimate, unique entryway with curtains to the bedroom, and in a sense, guides your eyes to look forward.
Got a cramped space? No problem, we have a curtain idea for you! In this case, they used drapery to hide the bunk beds from the living area when guests are present. This allows for an inexpensive and functional way to use a limited amount of area. Because the drapes and surroundings are white, it creates the idea of a bigger room.
Try creating your own unique twist with curtains in your home.  Use these ideas and explore the possibilities with our Window Treatments.