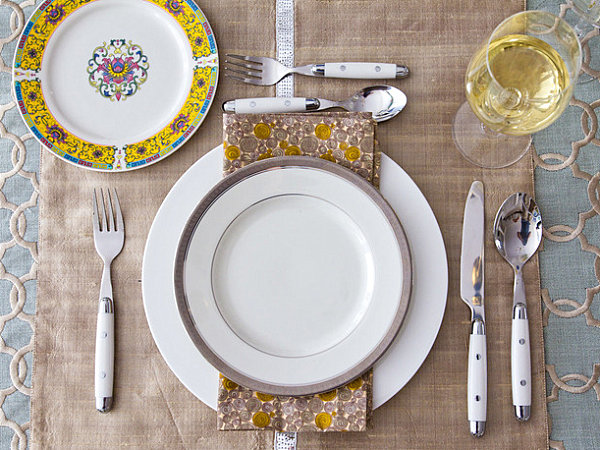 ( Image via Decoista )
There comes a time in our life when we need to know how to set a table- we decide to host a family gathering on a Holiday, or a dinner party with friends. After days of planning the menu, organizing and decorating your home, it hits you: how the heck do you set a table? It looks intimidating, but it is really quite easy. Check out these how to set a table tips!
Place setting basics – First you have to learn where everything is supposed to go. There are two ways in which you can set a table: formal and informal. When serving a formal dinner, there are usually more courses, which require more utensils and dinnerware.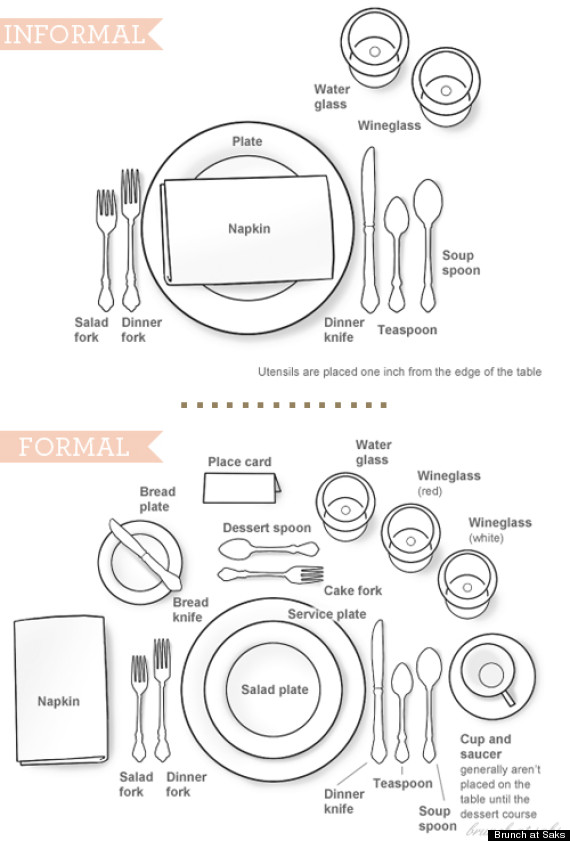 ( Image via Brunch at Saks)
Forks will be on the left, knives and spoons will be on the right. Everything is put in order from what you will use first to what you will use last. That way when you finish a course, the plate is simply taken into the kitchen and the next plate is ready to use. For example, your salad plate goes above your service plate because you will eat your salad before the main course. Utensils are used from outside going in.
Take a look at the diagram and imagine yourself experiencing the dinner. As each meal passes, the outer utensils will disappear one by one, as will the dinnerware.